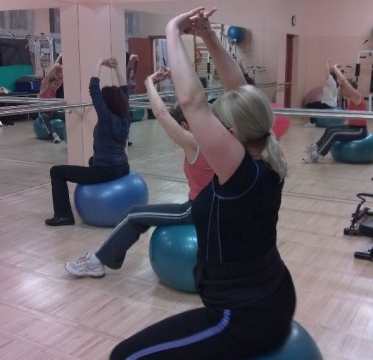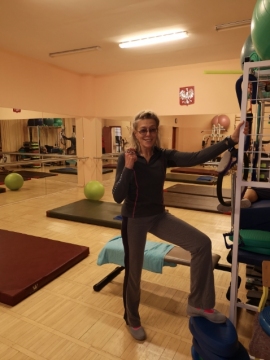 REHABILITATION CLASSES ARE ADDRESSED TO:
adults with mild locomotor system dysfunctions, with balance disorders
after mechanical injuries, alloplasty and similar postoperative conditions.
Classes are intended for people whose treatment has been considered completed. The classes help to relieve the pain of joint degeneration and in healed post-traumatic conditions (fractures, bruises, sprains, etc.). It combines techniques such as: calisthenics, stretching, post-isometric relaxation, elements of yoga, coordination training, strength training, general development, improving on trainers, Pilates balls, gymnastic sticks, etc. Exercise sets are selected individually.
The classes are conducted by Lilianna Bruszewska.